There is nothing new to say that almost every person in the world nowadays are fond of listening to music. Even nor me and you are anomaly of that. As of June 2019, estimated 68% of adults aged between 18 and 34 years reported listening to music every day, and the majority of their older peers also enjoyed music with the same regularity. Even according to an another source Head Phones Addict, "an average person spends around 961 hours and 10 minutes in listening music per year". Which means that an average person spends around 40 days completely just by listening to music
People's time is so precious, isn't it? However, have you wondered why many people spend so much time just by doing that? How it really impacts someone?? Well, in this article, you're going to find all your answers as well as knowing about 7 amazing advantages of listening to music. Even if you're not a fan of listening to music, after knowing about these advantages, you might want to give it a go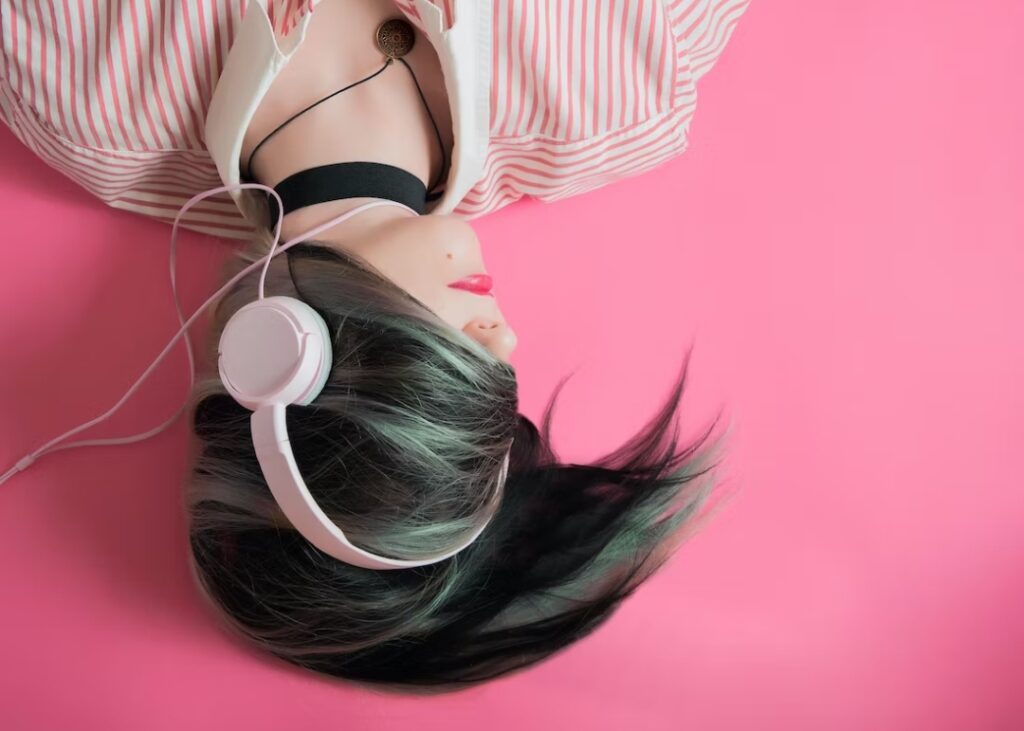 So if you're interested, then continue reading to the end.
7 benefits of listening to music
1. Gives you unlimited enjoyment and makes your mood refreshed
Entertainment is sometimes expensive, right?? Well, listening to music isn't. One of the biggest and most common benefits of listening to music is that sometimes through doing that you can get unlimited enjoyment completely for free without moving to a night club and doing something like that. If you're a regular music listener, then I'm pretty sure you already know about that.
Listening to music is an easy and cheap way to feel spontaneous and rejuvenated. For instance, maybe you're being outraged with someone and you're not being capable to control your anger anyway despite of trying to do that, then just pick up one of your favorite music and listen to it. I can give you 100% guarantee that your mood is going to be modified instantly.
2. It can help you to read books more effectively
As I have told you before, listening to the favorite songs is one of the most enjoying things for many. When you're reading something, for reading it effectively so that you can remember what you have read and even after a long a time of finishing the book, you must read it by enjoying every moment of your reading. If you're not having a regular habit of reading books or simply if you're not a reading person or a book worm, then at first it's going to be a bit daunting for you to feel vivid while reading.
In this situation, listening to music can help you quite a lot. You can listen to your favorite music but I presume listening to classic music will help you the best. Because, the main purpose of listening to music while hitting the book is having a zen mind and concentrating more while reading. On the other hand,, from my experience, listening to rap or pop music can be overwhelming and distracting sometimes and even it can break your concentration for the most part instead of increasing it while hitting the book.
Also read : 10 Excellent Benefits of Reading Books that No One Will Tell You
3. Listening to music helps you to enjoy your daily activities
In the fussy and hectic world, almost every person used to have their daily routine of their daily activities that they have to do everyday. In our daily activities, there can be some tasks that are crucial to be done but not that much enjoyable. Even sometimes we may feel like burning out or sometimes we can be feeling stuck and bored while doing all those tasks.
So what can you do? Well the answer is as you expected. "Just listen to your favorite music and that's it." If you're a smartphone user, then you must have a pair of earphones or at least a headphone and these are a knack to carry anywhere. As a result, you can listen to a music while doing all those boring but essential tasks of your life and can enjoy them and can do them perfectly. On top of that, sometimes listening to music can add an extra level of enjoyment while taking the afternoon tea . If you're a tea lover, then I am pretty sure that you have felt that already.
4. Listening to music can have a great impact on your psychology
Are you listening it for the first time? The answer could be 'yes' or 'no'. Whatever it is, let's take about the fact. Recently when I was browsing through the internet, I discovered an amazing clever psychology fact.
And that is, "Psychology says that the people who specially listen to pop and rap music quite frequently, are likely to be more self confident and self esteemed more than others and even sometimes they can get angry so easily and quickly more than others" Does it match with you? By the way, I was so wondered at the first attempt because it was comprehensively matching with me.
5. It helps you to sleep better
Do you find it difficult to sleep well at night. Or, are you suffering from insomnia anyhow? Well, if both of the answers are 'yes' then listening to music might help. Now you might think that how is it possible? Well, let's talk about an another amazing fact that I've also come to know recently and that is, "The experienced scientists and doctors say that listening to your favorite music before sleeping at night can give you a perfect nap as well as chances are you're also going to be feeling more vivid after waking up from bed in the morning than usual."
According to Sleep Foundation, "Music improves sleep through calming parts of the autonomic nervous system, leading to slower breathing, lower heart rate, and reduced blood pressure." So start following the fabulous method from today for having a better sleep.
6. Listening to music can help you to forget about your pains
That is the biggest thing I love about listening to music. Sometimes when you feel so depressed, then listening to music can be the best therapy. Although, it's not the thing that you can rely on utterly when you're suffering from great depression. However it's something that can give you the basic help and can give you the needed minimal recovery from your mental pain.
Because, sometimes the lyrics of any song can be the only thing that matches with our current situations. That's why, it becomes easier for us to forget about our pain. Even a large number of studies have also found that listening to help to decrease the pain level by destructing a person from their painful memories for some time. So, listening to music is definitely a great way to some mental relief when someone is in pain.
7. Listening to music can help you to feel inspired
It might sound ridiculous if I will say that you can be inspired only by listening to some of your favorite inspiring trending music. However, if you have been listening to music for a tones of times and if you're having the capability to feel the music you listen, then sometimes listening to your favorite motivating music can become really helpful when you feel extremely demotivated.
But, for the most part listening to your favorite inspiring music can help you only 2.99% to feel inspired. However it still used to have an impact. Because sometimes all we need to get started is a little motivation 
My final thoughts :  Listening to music is beautiful thing. However, it also can become a distracting thing sometimes. Some people spend hours doing that. 

And mostly it's done by teenagers and some young adults nowadays which is basically more of a waste of time.  Listening to music is a fun and inspiring thing. So, let it be treated in that way. 
That's all for today's article. Don't forget to leave a comment about your thoughts regarding this post.
Question for you: Is there any other benefits are being that we can get out of listening to music but we've forgotten to list them here ? If yes, then what are they?
Let me know the answer in the comment below!
Finally, if you liked this article, then don't forget to share it with others who can find it useful or interesting too. Your one share will make my day!
Pin it for later!