Happiness is an invaluable and precious feeling that can never be bought by anything in this world. Happiness is the feeling of joy, contentment or fulfillment. It's a feeling that is easy and hard for many people to have at the same time.
To elaborate, you may find tons of people having everything they ever wanted but still couldn't be happy. On the other hand, you may also find people who have several problems and miseries in their life but still they look so sunshiny.
I know it may sound a bit crazy but that's true. Since the fact is, people have their own definitions of happiness. Because, people only defines those things as happiness that really make them happy. Whereas, for others it may feel a bit skeptical for them.
In this article, you're going to know about 35 awesome quotes on happiness. By the way, If you love reading these quotes, you may also consider checking out these 11 amazing happiness quotes too. These quotes on happiness are simply the different definitions and opinions some of the greatest people in the history had  on happiness. Also for those who find it really challenging to be happy often, these quotes on happiness would be also giving them some positive motivations too.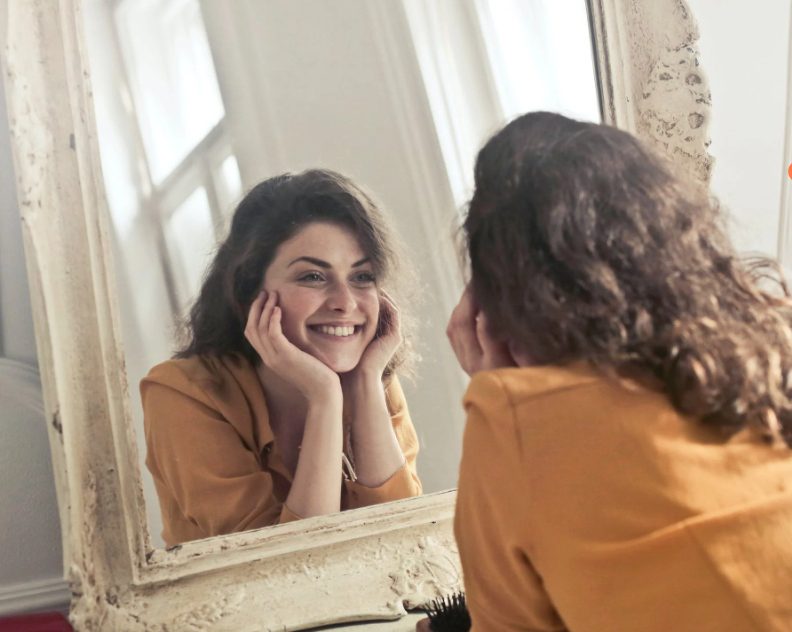 So, if you're interested, then continue reading to the end.
35 Awesome Quotes About Happiness
1. "Happiness is not the absence of problems, it's the ability to deal with them" – Steve Maraboli
2. "Happiness is not being pained in body or troubled in mind" – Thomas Jefferson
3. "The secret of happiness is to find a congenial monotony" – V.S. Pritchett
4. "There is only one happiness in this life, to love and be loved" – George Sand
5. "A great obstacle to happiness is to expect too much happiness" – Bernard de Fontenelle
6. "The secret of happiness is freedom, the secret of freedom is courage"- Carrie Jones
7. "It is not how much we have, but how much we enjoy, that makes happiness" – Charles Spurgeon
8. "The only way to find true happiness is to risk being completely cut open" – Chuck Palahniuk
9. "Nobody really cares if you're miserable, so you might as well be happy" – Cynthia Nelms
10. "Happiness is not something ready made. It comes from your own actions" – Dalai Lama
11. "I think the key to life is just being a happy person, and happiness will bring you success" – Diego Val
12. "Happiness is being content with what you have, living in freedom and liberty, having a good family life and good friends" – Divyanka Tripathi
13. "Happiness is the interval between periods of unhappiness" – Don Marquis
14. "Happiness grows at our own firesides, and is not to be picked in strangers' gardens" – Douglas Jerrold
15. "Learn to enjoy every minute of your life. Be happy now. Don't wait for something outside of yourself to make you happy in the future" – Earl Nightingale
16. "The search for happiness is one of the chief sources of unhappiness" – Eric Hoffer
17. "Happiness lies in the joy of achievement and the thrill of creative effort" – Franklin D. Roosevelt
18. "There can be no happiness if the things we believe in are different from the things we do" – Freya Stark
19. "Happiness is having a large, loving, caring, close-knit family in another city" – George Burns
20. "How simple it is to see that we can only be happy now, and there will never be a time when it is not now" – Gerald Jampolsky
21. "Cheerfulness is what greases the axles of the world. Don't go through life creaking" – H.W. Byles
22. "True happiness is not attained through self-gratification, but through fidelity to a worthy purpose" – Helen Keller
23. "Happiness is distraction from the human tragedy" – J.M. Reinoso
24. "Real happiness is cheap enough, yet how dearly we pay for its counterfeit" -Hosea Ballou
25. "Ask yourself whether you are happy and you cease to be so" – John Stuart Mill
26. "You can't be happy unless you're unhappy sometimes" – Lauren Oliver
27. "The happiness of your life depends upon the quality of your thoughts" – Marcus Aurelius
28. "Happiness is not a state to arrive at, but a manner of traveling" – Margaret Lee Runbeck
29. "Happiness is when what you think, what you say, and what you do are in harmony" – Mahatma Gandhi
30. "Happiness is an accident of nature, a beautiful and flawless aberration" – Pat Conroy
31. "Most people would rather be certain they're miserable, than risk being happy" – Robert Anthony
32. "Don't waste your time in anger, regrets, worries, and grudges. Life is too short to be unhappy" – Roy T. Bennett
33. "Happiness is a conscious choice, not an automatic response" – Mildred Barthel
34. "If only we'd stop trying to be happy we could have a pretty good time" – Edith Wharton
35. "Happiness is the meaning and the purpose of life, the whole aim and end of human existence" – Aristole
My Final Thoughts: Happiness isn't all about having a luxurious life or having everything you ever wanted to be happy. A person may have several problems but still it's possible that he/she may find a reason to smile. 

These quotes are not only some piece of motivations, these are also some other definitions of happiness that some of the greatest people used to have. These are also a reminder that happiness can never be found fully in only the worldly things .

 It's just an unconscious feeling that can be created in any only situation but your happiness is always dependent just on you. So, create your own happiness and live an amazing life.
That's all for today's article. Don't forget to leave a comment about your thoughts regarding this post.
Question for you: Which quote did you like the most among all these?
Let me know the answer in the comment below!
Finally, if you liked this article, then don't forget to share it with others who can find it useful or interesting too. Your one share will make my day!
Pin it for later!