" You Deserve Happiness Even If You're Not Used To It " – Unknown
When I was younger, life used to feel so perfect. I had everything that a person needs to have a perfect life. My loving and rich parents, a beautiful sister, good food, a roof over my head, everything.
I remember the days when I used to quarrel with my siblings or got scolded by my mom for not eating my meals or by my teacher for not preparing my lessons. Some days I cried. But, there was still something precious that I miss today.
The younger me wasn't afraid to cry out when hurt or embarrassed to laugh loudly. Because,
after all, that ugly smile was real.
Ah… Those beautiful days. I wish everything would be the same. But, the situation changes.
I never thought that the same me who was so excited to grow up would regret it.
As I grew up, I realized that it's actually illegal to cry or express emotions when hurt. It's illegal to have failures. It's illegal not to look pretty. Even being different emotionally was also a crime.
Not to mention, what a big crime it was to protest and also smile loudly. No one really cared if the smile was even real. When I was younger, I cared a lot. But, at a time, it felt like caring was actually the real secret of unhappiness.
I still remember the day when one of my relatives called out my mom to take care of my appearance. Otherwise, my skin color and short height could create problems. And yet, she was right.
I remember the days when I was mocked for my appearance. Those days are way too many to count. At one point, when I was in my only 5th or 6th grade, I stopped going to school. I would
never face my classmates unless there was an exam.
Even my tuition teacher also didn't avoid the chance of laughing and making jokes about my big nose among all his other 60 students in the room.
I'm pretty sure the jokes were really funny. Even I myself laughed at them several times knowing I was dying inside. At one point, it became a real mental problem for me.
I hated looking at the mirror. Tried to cut my body several times. Irritating my little sibling by asking her if I was beautiful just to hear that one magical line "you're beautiful".
My obsession with seeming perfect didn't stop here. It reflected on every part of my life. I started reframing my life with the definitions given by other people.
When I cried, they would say that I was trying to gain sympathy. So, I started trying to be
emotionless. I knew taking everything to my heart would only cause more pain. So, I stopped caring.
The day, when I was out of the viva test of my dream institution for mostly being an introvert, I thought being an introvert was a crime.
After several years of pushing and changing, at one point, I felt the real pain.
I was emotionally detached, careless and a perfectionist. Also a person suffering from extreme body image issues.
I forgot to smile.
I felt like I had lost a part of me. Which made me even more depressed about myself. Suddenly, I started missing the younger me.
The change was supposed to bring something good, right? Then why did it happen?
After days of feeling restless and broken mentally, I finally took the decision of finding myself again.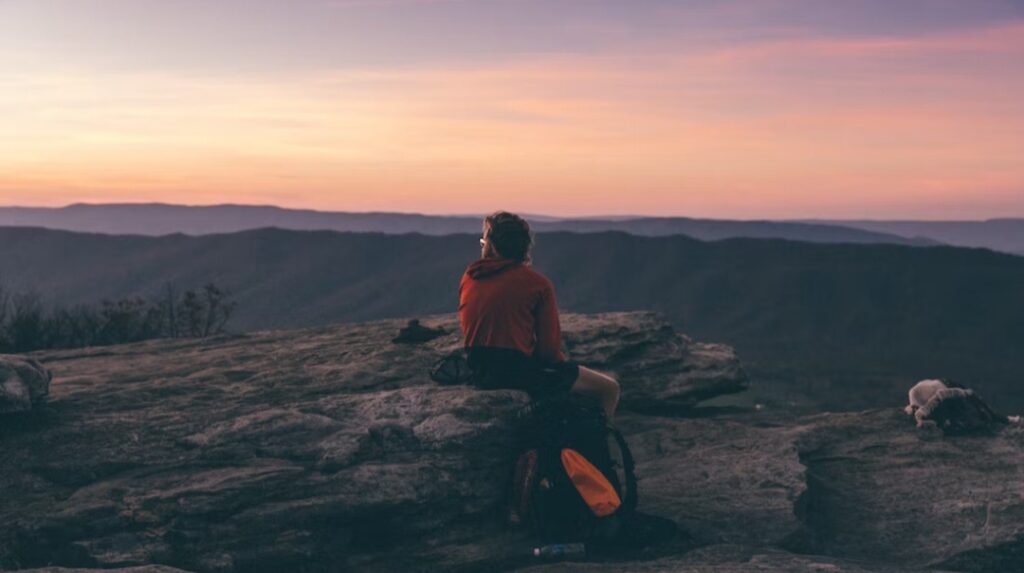 And that was actually the best decision I ever took. Here are some tips that I used to find myself again and you can use too if you're feeling lost.
1. Going back to the time and finding where I actually lost It
What would you do if you lost something valuable? Most possibly you would try searching in those places where you think you could lose them. And doing the same, I found myself.
I tried reanalyzing the times that added to the change I have today. Or, at least it had a really
strong effect on me. I made a diary to record them. It was impossible to remember every one of them.
But for those I could remember, firstly I memorized how it affected me. Then, I figured out how I could react, do or think about the circumstances differently.
Perhaps, I wouldn't feel so lost today if I would use the alternative ways.
2. Writing letters to my past self
When I was craving for my past self and was trying to found myself, I started looking out for every single opportunity I could have to connect with myself.
One of them was letter writing. Even though I can never really send that letter, at least it was worth the effort. There, I talked about the beautiful days I spent and how I've become now.
It felt like I was writing to one of my friends that I hadn't seen for a while. And this process helped me to let my emotions be out and express them in a much easier way.
3. Building good relation with parents and kids
As I became emotionally detached, I lost my connection with my parents too. I would feel
nervous or bad when they were around. I didn't like talking with them much or at all.
Though, all the parents are not understanding and worth building connections with. But, after all, I decided to give it a go. I decided to bring the days back when they were nothing less than my friends hoping that it could make me happy.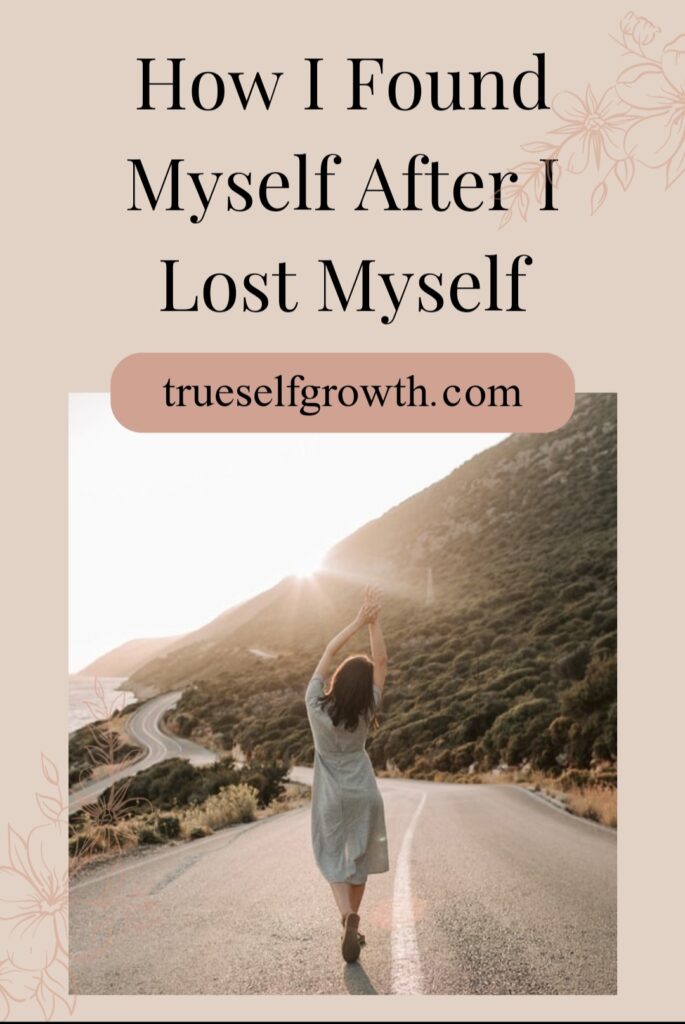 And it really did work. At first it must be hard trying to rebuild a relationship that already felt broken.
But, I tried. I talked about all of my bad feelings about my parents and why I felt them. It took a lot of courage really. But, finally after days and hours of talking sessions with them, it really showed the impact.
Also Kids taught me things like seeing beauty in smaller things or smiling and forgiving. So building a good bond with them also helped me a lot to found myself.
4. Accepting my imperfections
I accepted all of my flaws so that I could found myself. I accepted that just like every one, I am not perfect too and I stopped being one.
It took me a while to do that. But, what it really brought me was something precious. I wasn't feeling bad anymore when anyone would mock me. Instead, I protested. Not pretending to be someone who is perfect, but actually trying to elaborate that I was already good with all my
imperfections and who I was.
Also Read : My Story with Body Insecurity
5. Forgiving and cutting out some connections at the same time
Forgiveness has always been considered as a massive power and I decided to give it a go. It
felt like letting go could really stop the fire within me from burning.
And it really did.
I forgave all those people who gave me bad experiences. I stopped allowing myself to stress over the things given by the people who were not with me anymore.
But, at the same time, I couldn't let myself hangout with negative people and create more bad experiences.
So, I cut out some connections. At first, doing this felt so awful. But, building a healthy boundary is definitely a big potential to become happy.
6. I decided to be happy in a new way
I realized that I was not my younger self anymore. Years had passed and change was vital.
Having massive changes along the years doesn't mean that it's impossible to be happy again.
So, instead of pushing myself to become the one I was, I decided to have a fresh start. Trying to be happy with who I am and with the new positive surroundings around me.
……………. ……………. …………….
Final Thoughts :
It feels so disappointing and empty when you feel like you've lost yourself. I know the frustration.
If you ever feel the pain, take these steps.
But, most importantly, believe in yourself that you can. You can be happy again no matter how much time it takes. As someone who had gone through this phase for a long time, I can totally feel you.
I'm not here to give away unrealistic motivations like "it's just all in your head" or "you're already happy enough" or "these feelings don't exist at all." It's totally okay to feel in that way.
What I can say is that, things will get better and one day, you'll feel okay again
……………. ……………. …………….