Quitting Social Media – not everyone can easily think of this. Social media influences us in various ways and it's always having a big impact on our day to day life. According to Smart Insight, More than a half of the world population now uses social media and there are around 4.62 billion social media users are being all around the world right now. The average daily time spent using social media for an average person is 2h 27m.
If you're a regular social media user, chances are that you're a lot dependent on this and some people can't think of their life without it. For some people, thinking that social media isn't there anymore feels like a nightmare. However, have you ever thought that how life would be if wouldn't be using social media anymore?
Quitting social media for a period of time can be totally life changing. If you want to know more about the proven pros and cons of social media on Mental Health, you may check out this article . In this article, you're going to know about 10 great ways your life is better after giving up on social media.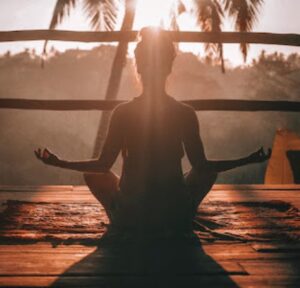 So, if you're interested, then continue reading to the end.
How Quitting Social Media May Change Your Life
1 . No more body insecurities
Have you ever had any voice in your head saying something like, "I am not beautiful enough" or "I am ugly"? Or have you ever felt unhappy with your body color or with the shape of your body?
Well, confess or not but I'm quite sure that you had felt those things for at least once in your life. Even you're not the one, thousand of people are facing this every single day. Even people who suffer from this are mostly women.
Though you need to change your mind firstly to get rid of those body image issues, but social media is always having a large impact on it. Since, it's so easy to feel that shame when you go thorough those perfect pictures on the platforms like Instagram or Facebook.
It's never possible to ensure that after quitting social media , you're not going to face any body insecurities. But, just think about the 1990's where there wasn't any social media. Then people at least knew how to appreciate their beauty which is nearly impossible today.
2. Having good health
How many times you have pushed yourself to overexercise or to have a hard diet for getting a perfect body that you found the influencers having on different social media platforms? But, have you ever thought how they would be killing your body? You must had some idea about this but your didn't care.
Or, how may times you have skipped your sleeping for uploading photos or any status on different social media platform or just for checking the comments?
Or, how many times have you felt anxious thinking about the comments or the number of likes you get on your posts?
These situations must not be new to you. right? Considering these, it can be easily said that you can always aim for a better health if you can have the courage of quitting social media .
3. You will have better relationships
You can never say that social media has made your relationship life easier only based on the fact that we don't need to depend on letter sending anymore. Even though social media is helping us to build online relationships in many ways, but it's also taking away the strength of the real relationships.
To illustrate, in many families the members nowadays used to be so immersed in using social media that they barely have time to talk with their near ones. Even teenagers nowadays are the biggest sufferer of it. Since, they're either having careless parents who always get immersed on their mobile or simply they're being careless towards their parents.
So, if you will minimize your time that you spend on social media usually and if you will spend that amount of time with your family member or with your children or with your loved ones, then you can obviously expect to have a better and stronger relationship. Overall quitting social media will always gift you better relationships.
4. You will be able to have better communication skills
You may be wondering that how social media could be related with having better communication skills?? Well, it is. Having better communication skills require the power of having a good face-to-face conversation with anyone effortlessly and effectively.
But, that is what many people are finding challenging nowadays and social media is playing a great role here. To make it clear, you will find many people saying that they can easily communicate with anyone on online but in real life, it feels like a lot more arduous. So, by quitting social media for some times if you will grow the habit of talking to people in real life more than online, then it will obviously help you to have better communication skills.
5. You will find real friends
One of the biggest advantages of the social media is that you can easily make as many friends as you want. But have you ever thought that how many of them actually are the genuine??
To explain, this is not a new fact that many crimes are happening because of the fake friendships every day. There are tons of nasty people being who use completely fake information about them and sometimes they do everything for making others fall in trap. They harm others in that way. From that perspective, you can barely trust the friends you make on social media unless you haven't met them in real life.
Even many people care about those online friendships more than their real friends. However, just imagine for a moment that there is no social media anymore or after quitting social media for some times, now all the friends you are making are mostly genuine, trustworthy and secure and the friendships are strong too. Obviously your life would be a way lot more better then.
6. No more fake news or rumors
According to The University of Derby, A study undertaken by Loughborough University's Online Civic Culture Centre in 2019 found that 42.8 percent of news sharers admit to sharing inaccurate or false information. Fake news and rumors have become almost like a part of our life. Most of the people easily believe everything they find on social media. Even it's reasonable since we depend more on social media than the real news these days.
Fake news and rumors can be really dangerous sometimes. Even, if there is a rumor about something serious like politics, then it can also have a bad impact on the citizen of the country. False rumors about a person can literally ruin his life.
However, if there wouldn't be social media, you could barely expect yourself to be influenced by these fake and baseless information. You wouldn't be relying on social media anymore and would be more realistic while considering what is true and what is not.
7. No more racism or discrimination
It's true that in today's world, many organizations and communities have been built to stop racism. People are fighting against this. But, then again somehow the social media is still being the biggest promoter of it. Let me tell you how.
Firstly on social media, you will find different cosmetic companies and brands advertising and somewhat pretending like that beauty is everything. Even some of the cream advertising companies are the nastiest who implement this idea in people's mind that having a white body color is everything you can have.
Even they're setting their own standard of beauty and undoubtedly anyone will get influenced easily if they will see it over and over again and it's the same for people of any age. Not only that, it's not new where people keep fighting over religions and other things on social media and the fight won't stop!
I guess, if there wouldn't be any social media, then there wouldn't be all these extreme things and life would be the much more then.
8. You will learn to enjoy the beauty of nature
What was the last when you went outside without no reason just for enjoying the beauty of the nature. I know for some people, these feeling may feel useless. They think that it's pointless to do all these unnecessarily but it's not.
Studies have shown that time in nature — as long as people feel safe — is an antidote for stress: It can lower blood pressure and stress hormone levels, reduce nervous system arousal, enhance immune system function, increase self-esteem, reduce anxiety, and improve mood. According to Talking Charge, "Being in nature, or even viewing scenes of nature, reduces anger, fear, and stress and increases pleasant feelings. Exposure to nature not only makes you feel better emotionally, it contributes to your physical well being, reducing blood pressure, heart rate, muscle tension, and the production of stress hormones."
If all these reasons are not enough, then I can guarantee that if you will go out and will spend some times with the nature in a regular basis, then you will surely fall in love with this. But, if you will stay immersed on social media all the time, you will never make it!
9. No more jealousy or frustrations
Have you ever had any situation where you are scrolling on Instagram and suddenly you find them uploading the pictures of their success and instantly you become frustrated over this.
Jealousy is a harmful but common feeling for most people. It comes often when you see someone having that you wished to have. But, when you feel the jealousy every day for over and over again, then it turns into frustration, anxiety and overly frustration turns to depression sometimes. Facing jealousy often kills the urge to improve.
Despite we all know that social media isn't real always, but still it plays a great role behind creating frustration among people. Many Psychologists say there is some proofs that the use of social media promotes an idealised image. They also say that, 'Facebook and Instagram may be associated with feelings of inadequacy or decreased self-esteem. These bad feelings are thought to return from a perceived loss of popularity while a post doesn't receive "enough" likes.'
Considering this fact, it can be easily said that less usage of social media is always a big way of lessening frustration.
10. Overall you will find the real purpose of your life
This point is a mixture of the all the other points that have been already mentioned . What is the real purpose of human life?? Is it something like following the trend? Is it something like being jealous of others? or Is it something like always trying to be like others?
When you will be able to break the boundary of social media, only that is the moment when you will understand that the purpose of life isn't only inherited within following the trend, having a perfect body, being jealous of others success or spending hours on social media. It's inherited within enjoying time with your loved ones, enjoying who you are and just doing what makes you happy and your life better.
My final thoughts: The purpose of this article wasn't to discourage anyone to use social media. Since, it's almost impossible to live without social media. It was just a simple term that not everyone does think of. Many people are doing something better for the world using the social media so it's never an utter curse. 

The article was also a reminder where we highlighted 10 of the most common problems that we face frequently for using social media. So, when you're using social media, always be careful that you're not being influenced by any of these problems or at least you're not using social media in a ways that could problematize you life.
That's all for today's article. Don't forget to leave a comment about your thoughts regarding this post.
Question for you: What was the last time you thought of quitting social media and what was the reason behind that?
Let me know the answer in the comment below!
Finally, if you liked this, then don't forget to share it with others who can find it useful or interesting too. Your one share will make my day!
Pin it for later!