How to Spot Fake Friends in Life – It's been never easier to have an effective answer to this question. For living a happy life as a human, we must be associative and adaptable . As a result in different stages of our life, we used to make a tons of friends by time . Because they are someone who always used to help us to celebrate our good times and boost us when we are being in a fix.
Friends can prevent our loneliness and can give us an opportunity to offer needed companionship. Without friends we can be stubborn and anti-social. Consequently, for the most part we feel like everyone is our real friend however there can be some fake friends as well as. And the most harsh truth about them is that if we are not going to have take any step against them by identifying them as early as possible, then they can undermine us so badly.
That's why it's so necessary to spot those fake people and bring an end to the fake friendships. However, many people don't have an idea about the signs of fake friends and as a result, they often stay in dark about it and gets harmed by their fake friends easily. If you're one of those people, then you're at the right place! In this article, you're going to know about 10 signs of fake friends and how to spot them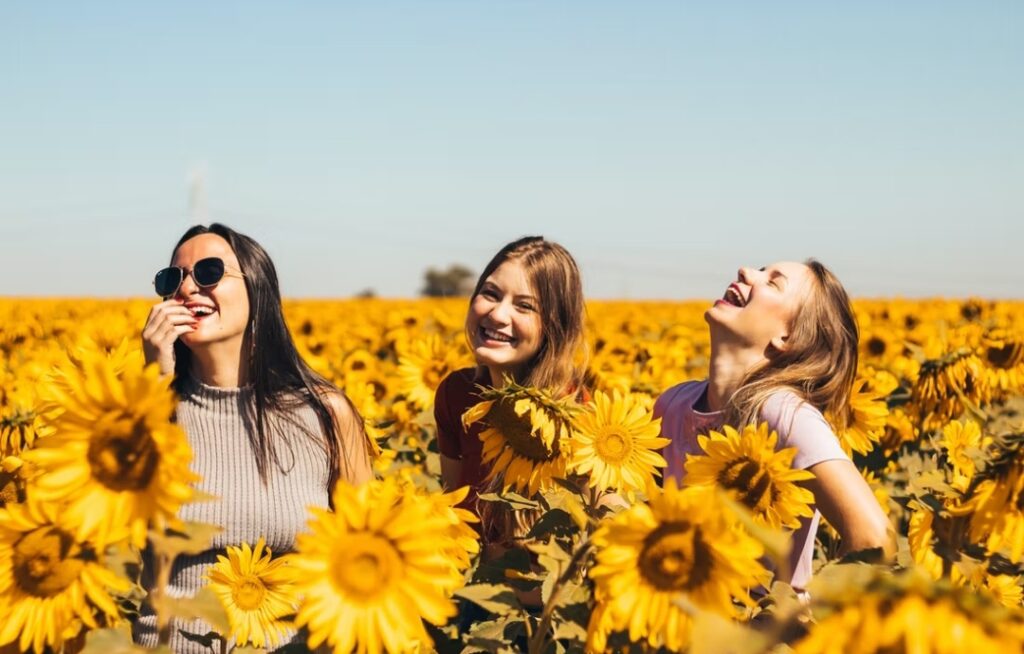 So if you're interested then keep reading to the end.

How To Spot Fake Friends
1. Fake Friends have no commitment
An honest friend always tries their best to keep their commitment. However a fake friend is the antonym of that. For instance, picture this a friend of you has promised you that he will be there with you at a certain time, now he should be there at the right moment. Now maybe suddenly he is informing you that he won't be capable to keep his because of something serious has happened. at that moment, you should definitely consider it as a real friend. But always keep it in mind, serious things can happen once or twice but it's impossible that they're going to happen very often. So if he is repeating the same thing over and over again, then it could be a red flag for sure!
2. They always try to find ways to break connection
Now it might feel quite a few similar to the first. I want to mean they will find out different excuses to leave you early. However there can be some other ways they can use to disconnect with you.There are some strategies are being that they can follow to do this.
SUCH AS:
They will always talk about your past mistakes:
In a friendship little mistakes are a commonplace till you feel apologetic for them and don't repeat them anymore. However there are some friends who will be talking about them over and over again for making you feel guilty and sometimes they can use it for ending the friendship forever.
They will be disconnected with you when they won't need you:
For the most part they can have different toxic strategies. It is one of them . They can apply it specially on weak people . These people used to claim that they have done a lot however the second has done nothing for them. By saying that they can leave you as well as making you pensive.
3. Your Fake Friends will throw you under the bus in your back
It is one of the most common and abominable one. they are always full of crap. They are so craven that's why they don't have the courage to talk anything in front of you. But when you are not around, that time they used to take the advantage of it by telling something really nefarious in your back that you have never done before. Mostly they do it by having the deposition of spoiling your relationship with others.
4. They're suave only when they need you
Have you ever faced up any estate where your friend is not gossiping with you however right now they are having some desires from you that's why after an ample of days they are being modest with you again and leaving you at the end of their desires? If the answer is yes then no doubt she/he is a fake friend.
5. Fake People will prefer others always
Whenever it comes to choose a person or giving the priority to the person that time if you see your friend is always neglecting you unnecessarily then chances are he/she could be a fake friends .
6. Fake Friends will disappear when you will will be in a danger
Have you ever noticed when your friend needs something from you and you are always there. On the other hand when you need them a lot in any problematic situation, that time you are not finding them out?? Maybe you want financial support or you only want some mental courage however they are never being there for you. If you're having any of these situations in your life, then I am sure that you're dealing with fake friends
7. They will always try to make drama
True friends will talk about many things but will never make drama at any purpose. A person who truly wants to be with you will try to emphasize you and will avoid making drama and gossips. A little gossip is fine but when most of his/her talk is about what someone else has done wrong, then obviously it's a red flag.
8. They will reveal all of your secrets
Maybe you have told them something which was super sensitive or maybe just a secret that you didn't want to share with everyone. But only after some moments if you're hearing your secrets from someone else, then no doubt that your secret isn't a secret anymore. And obviously there is no doubt that your that friend has done everything. Even though, you can never get back to the past anymore, but make sure that you never trust your that friend again since there is no doubt that he is not your real friend.
9. They will never listen to you
Are you having any friend who always tells about her and never shows any interests towards your words? A good and real friend will always value your words since they know that your opinions matter too. Moreover, ignoring your words can be also a way of demonstrating their disrespect towards you. So, if you have any friends like this in your life, then be aware of that person.
10. They're never going to accept you in that way you are
This point might feel a bit outlandish. However it means you will never be capable to have your own opinions. If they will notice that you're being somewhat disagree with them about something or trying to show your opinions, then chances are that they are going to leave you or never going to show any positive response towards it.
Final thoughts :  It's been never easier to recognize those fake friends. Sometimes we get to understand that there is something wrong with someone around us but we don't really feel the need of caring about it too much and that is exactly how we used to harm ourselves even without knowing about this. Maybe you're just not having this will to pay too much attention towards it but you will never know what's going on in their mind and what they're planning to do with you next. 

Having the capability of keeping patience in every situation is definitely a good thing but tolerating the fake friends and staying with the toxic people is never going to bring your any good result. If you don't feel the urge to stress over them, then you can just try to ignore them silently. However, not taking any step against them despite of feeling something wrong, is seriously going to make you fall in trouble one day.
 
That's all for this article. Don't forget to leave a comment about your thoughts regarding this post. Is there something that you have learnt for the first time? Also if there is any other strategy that has helped you before but is not listed here, then don't forget to share it in the comment section
Finally, if you liked this, then don't forget to share it with others who can find it useful or interesting too. Your one share will make my day!
Pin it for later!