Real friends ain't easy to find. Friends play an important role in our life. They make us happier when we're sad, stronger when we're weak and motivated when we're hopeless. But, not all the friends create good moment. Those who are not real friends spoil our time, energy and sometimes may even ruin our life. Two faced people aren't common now, they're around us, at every place in this earth. Those people are an opportunist, advantage-seeker, self centered and dangerous. That's why, if you won't be wise while choosing friends, you may have the chance of experiencing some of the worst moments of your life.
Maybe there are still many good people alive, but finding a friend who is going to be completely real almost feels nothing but like trying to find a needle in the haystack. In this article, you're going to know about 10 easy tips to find a real friend which will also make you know about the characteristics they used to have.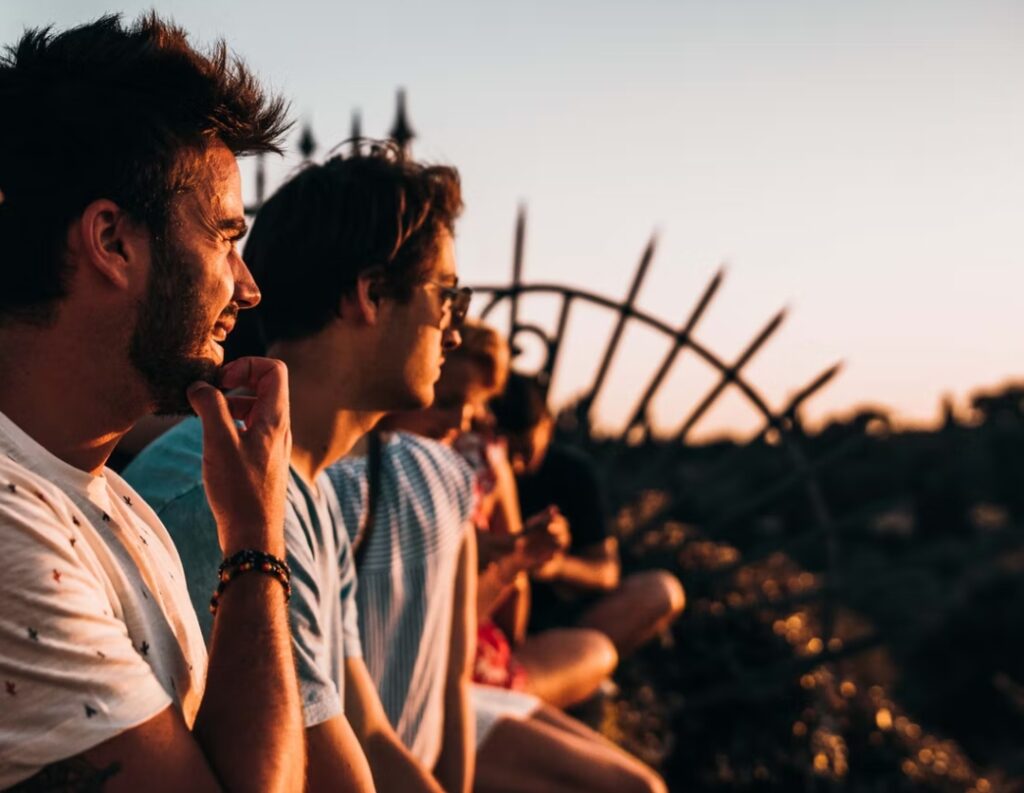 So, if you're interested, then continue reading to the end.
How to Find Real Friends
1. Real friends are always honest and can be easily trusted
A trustworthy person is someone who keeps his promises and never does anything that breaks your trust. Having a trustworthy friend is evidently necessary. Because, you can share everything with the person and even can share your solemn secrets with them as you know that they are never going share any of your secrets with anyone else in your absence and truly care about your privacy.
On top of that, you will also be able to give your real friends any responsibility keeping your eye shut as you already know that they're a promise keeper and consequently if they have taken a responsibility, they will definitely care about it. The real friends also value the friendship all the time. So, whenever it comes to choosing a friend at any phase of your life, always choose one whom you can trust easily.
2. Real friends will always manage to spend time with you
I am quite sure that you've already noticed, perhaps every friendship and relationship breaking that happens nowadays used to have a common reason which is nothing but "showing busyness" all the time. Although the world is being up to date and busy day by day and most people used to be swamped with their daily works, but someone is never going to be busy forever.
If he/she truly cares about you, then they will definitely manage time for you. For instance, maybe you've called a friend of you and he is saying that an urgent meeting has come up so he won't be capable to come. In that case, sometimes being fussy is normal. But, if he shows up his busyness quite a few often, then it means nothing but your position in his priority list. On the other hand, when it comes to have a true friend, then they will make time for you despite of having a lot in his plate.
3. They will be non judgemental
When it comes to be judgmental, many people think that a person is judgemental when she is picking up your mistakes. However, it's not utterly like that. There is a hell and a heaven difference between the two. Whenever it comes to rectifying your mistakes modestly, then there is no wrong with that. Because, it won't hurt and will help you to upgrade yourself in that points.
In contrast, if you're watching that any of your friends is doing a mess and reacting a lot on your mistake and in stead of solving you if he is making fun of you, then apparently he is not your real friend. Because a real friend knows very well that how to solve mistakes politely in stead of yelling at them.
4. Real friends are always supportive
There are a masses of friends are being out there who used to leave their friends in danger by showing different excuses. However, a supportive friend will never leave you. She will be with you and will lend you a hand to get out of the danger.
Generally, a fake friend will tell you to give up when you're being in a danger. On the other hand, a supportive friend will always push you to keep your chin up. They will encourage you at every piece moment.
5. Choose a friend who is thirsty to gain knowledge
There are a lot of advantages of having this kind of friends. First of all, they used to be wise and you can learn many things from them. Secondly, a person who is wise can help you in different sectors to get out of your weakness in something. Thirdly, in general a person with the thirst of gaining knowledge used to have a good sense of humor. So, chances are that you're never going to feel boring with that person .
Besides, a person with the thirst of knowledge can give you different good suggestions for your life. Since they used to be an avid reader and they used to know a lot about different things, that's why only for being a good reader and a productive person they used to be more sophisticated and experienced more than others. Moreover, a person with the thirst of knowledge generally used to have their heart in the right place, as they know the meaning of living a true and happy life.
6. Choose a friend who is broad minded
Being a broad minded person means various things. Firstly, they used to be gracious and that's why they never find out any difference between the poor and rich or in the topper and the failed. They used to have the same attitude with everyone. Secondly, there are some people who used to be envious and a little miser about others. I mean, maybe he has figured out something special but she never desires to share them with others.
In contrast, a broad minded person loves sharing with others. Since, they know that we can never be up without others. They care about friendship and they believe in sharing is a part of caring. You can be highly privileged by having a friend like that. Since, they will help you and will seek for you without any of their interest.
7. Real friends will be able to emphasize you:
There are a masses of people are being out there who are likely to be talking about only themselves and they truly don't care about the feeling of the others. To illustrate, maybe you're crying your eyes and you're tearing your hairs out with something. Or, maybe only for being a little depressed you had an arrogant react with her. At this point, if she will be your real friend then testily she will try to understand the reason before your bad idiosyncrasy. But, if she will be one of them who don't care about other's feeling, then she will scoff you and will be green with envy with you without understanding the reason.
When a person is having the capability of emphasizing you, that means they can feel you and can understand every of your emotions like pain, happiness and anger. They will also be able to see your hidden crying face before your happy face.
8. They're always ready to confess their mistakes:
Confessing own mistake is never a knack. It can be only done by some wise people. There are a heaps of people are being in the world who used to be big headed. Saying sorry despite of making mistakes used to be one of the most daunting work for them to do. That's why, in stead of confessing their mistakes effortlessly, they used to create some critical quarrels only for disavowing their mistakes. Having a friend like that can be apparently troublesome.
That's why, when you're going to choose a friend, you should always keep an eye on that if they're having the pivotal feature of confessing their mistakes or not. There is no point of saying that, the amazing people with the cool feature used to be comprehensively goody two shoes. Having this kind of friend can be testily convenient for maintaining a peaceful friendship.
9. They will have faith in you at any situation
If you have a friend who can believe you at almost every situation, then you're truly blessed. Because having a trusting friend is as important as having someone who is trustworthy. There are a masses of people are being out there who used to be so suspicious about their friends and friendships. That's why they always used to flummox the other person by asking some menial questions repeatedly. Having this kind of friend is apparently such a pet peeve.
Those people even don't trust you in your bad times when you need them the most. On the other hand, when you're having a friend who can have faith in you, then the situation is going to be peaceful and even you are going to be peace of mind by feeling the strength of your friendship.
10. Choose a friend with almost the same interests
Having almost the same opinion and interest can have a major impact on a friendship. Having less similarities and more disagreements often may create quarrels which may end up ending the friendship completely. Whereas, having similarities in opinions helps to create a better understanding and a long lasting friendship at the same time .
Though you're never going to find someone whose interests matches with you completely however you will always find someone who thinks almost in the same way and has almost the same characteristics like you.
My final thoughts : Friends are a blessing only when they're real and seem supportive. It's okay that you're going to have some expectations from your friends . However some people used to have some unrealistic expectations regarding their friendship which makes them lose their friends. 

To give an example, some people think that having a real friend means there is never going to be a problem or a quarrel or any misunderstanding in between which is completely a wrong assumption. You see, nothing is perfect in the world. So, you can never expect your friendship to work in the right way all the time. All you can do is to repair it and come to a solution whenever anything goes wrong. 

In addition, some people also assume that someone is your real friend only when they can agree with everything you say which is also a great myth. You need to remember that your friend is also a human and not a doll. So, he may also have different opinions and you should learn how to respect it. Overall, when you're seeking real friends, make sure that you're also being one.
That's all for today's article. Don't forget to leave a comment about your thoughts regarding this post.
Question for you: What do you think – What are some of the other qualities a real friend should have?
Let me know the answer in the comment below!
Finally, if you liked this, then don't forget to share it with others who can find it useful or interesting too. Your one share will make my day!
Pin it for later!