Have you ever asked yourself, "why do we give up so early"? The answer is, 'lack of motivation'." We all used to face some situations in our life when it becomes almost impossible to get motivated. Because our mind used to be full of negative thoughts and it becomes impossible to continue our journey sometimes, Sometimes, we do figure out some strategies but it we cannot always implement them properly. And finally we decide to leave the process finally.
In today's article, you're going to know about 10 simple ways that will surely help you to get motivated.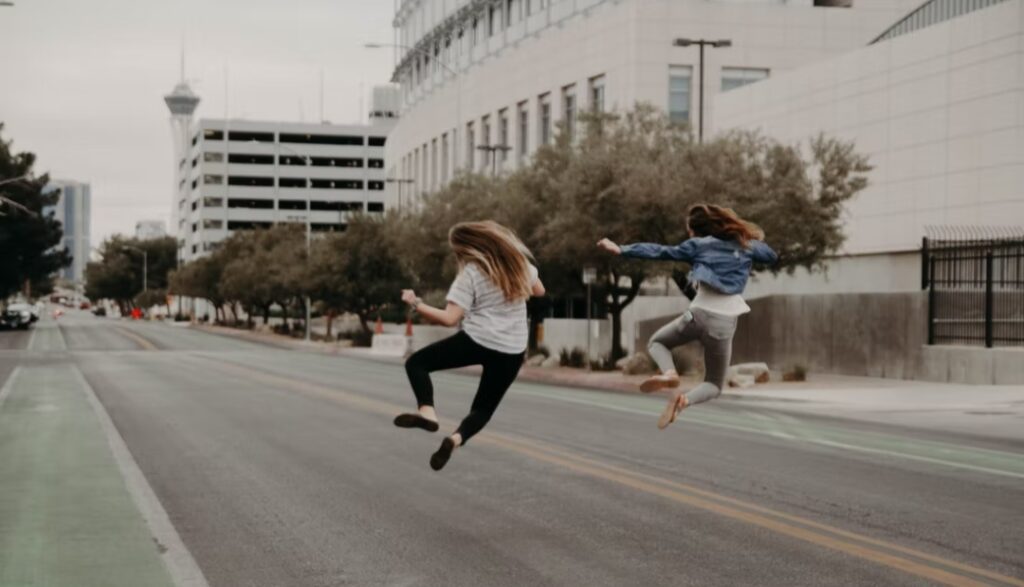 So, if you're interested, then continue reading to the end.
How To Get Motivated
1. Get the boll rolling from today
I have seen a masses of people who are likely to say that, they are going to start from tomorrow and again when the day comes, they start saying, they will start from the next day. Thus, apparently the majority of the people used to be stuck there and they never get the motivation to start. There are also a legion of people used to say that they're not prepared yet. Every person was a beginner before they became a heavy hitter in that field. Just start from today. Try to make your today better, tomorrow is the outcome of your today's work. Get the boll rolling despite of being unprepared. Don't wait for the accurate time. Make the time perfect.
2. Start by doing simple
To fulfill every big goals entirely, you will have to start from somewhere little. I am telling all these things, since if you are going to start by doing the toughest thing, then at the first attempt you can get screwed and won't desire to continue this anymore. So, it's better to start by doing the simplest and easiest one specially when you're trying something new.
3. Figure out the 'why'
Everything is having a why of it's own. I just want to mean, everything is having a reason. When you're doing something, then you must find out the reason before doing this. "How you're going to be privileged by that", "Is it going to aid you to have a flaming future?", "Will it help you to achieve the desired things in your life?" Asking yourself these questions are so crucial to get motivated especially when you know, your journey is going to be long. Otherwise, you won't find out any motivation at all along the journey.
4. Set a time limit for yourself
I am not saying that by giving yourself a shortage of time, you will succeed. However, setting a time limit can be so convenient, specially when it comes to get motivation. Apparently, whenever we are having unlimited time, we are likely not to take it grimly. In contrast, when we're have given a limited amount of time, we used to push ourselves to work harder to achieve that thing in time. We used to be committed to ourselves. So, having a limited time is testily pivotal if you would like to get motivated.
5. Do whatever makes you happy
It's probably something I should have told at the first. If you're not enjoying the thing that you're doing, then slowly you will start considering it a burden. You will make all the other strategies fail if you don't enjoy the thing you do. If you're a sluggish person, then it can be daunting for you to do anything and be productive at the first. But, I can promise you, you will fall in love with that if you're going to have the desire to do that.
6. Don't be afraid to make mistakes
It is one of the biggest distressing truth that, the meat of the people are afraid of facing up their mistakes. They never remember," To err is human" They don't have any testament of learning from their mistakes. Without making mistake we can't learn anything new. They used to protect their ego. They used to tear their hair out when they see, someone is picking up a mistake at them. It's demanding to move forward by having this kind of toxic mindset. You will have to leave that if you would like to get motivated.
7. Compare yourself with yourself
This point is a bit outlandish, right?? "How we can compare ourselves with our own?", "We can only compare ourselves with others." I know this kind of thoughts and questions are a commonplace. But, in reality it's evidently possible and the positive people used to do the same thing. Comparing ourselves with others is nothing but time trashing. Compare your 'today's you' with the 'yesterday you'. Care about how much progress you have done. It's apparently fair.
8. Believe that you can do it
It's the most important part of today's post and the most fantastic, fruitful and vital one. It's something we name as 'self-motivation' . Without self motivation you can't do anything. Maybe a thousand of people are boosting you and inspiring you and saying you,'you can do it'. But you can't do it until YOU say yourself that you can do it. It's the same thing when there is no one to support you. If you will stand for yourself, then you will surely succeed. Always love yourself and have faith in yourself and believe the process as will.
Also Staying healthy is really necessary as well in the process. If you're looking for some sort of inspirations, I would recommend you checking out these awesome motivation tips to stay healthy
9. Finish the process you've started
It's the thing that you should remember when you're running out of your patience and persistence and not getting any reason to continue your journey. When you're running for something wrong, then that's a different situation. However, if you've already gone too far, then you should always respect your efforts. You should respect the amount of time you've already invested before it.
Saying yourself that you cannot make this and stopping at the middle is never a good decision. When you feel like giving up on something, remember about the times you were craving for them. Or, at least having the urge and gut to finish the process anyhow will definitely help you to get motivated.
10. Imagine your beautiful future
Personally this one is my favorite. I love watching the dream of my prosperity and I work only for that by my heart and soul. I have find it so convenient and I wish it can be the greatest way to get motivated for anyone. When you imagine your beautiful future or the simply the lifestyle you want to have, you automatically get motivated to work more to be at that point of your life.
However, some people used to be so negative! When they have a dream, they call it unrealistic themselves and blame them as a foolish. No one should ever do it to themselves. You should definitely stay realistic while having an ambition. However, if your ambition is relevant, you should never say to yourself that you cannot make this and limit your capability. Always remember, "If you can dream it, you can do it too"
My final thoughts : Getting motivated might feel like a bit of tough for many but it actually isn't. Getting motivated is necessary to start a journey and continue the process. However, you should know that motivations are not going to get the things done for you. Don't be afraid of making mistakes and be yourself. 

Never compare yourself to other people because everyone's process is different. My another extra tip will be - manage time for resting. Because, overworking actually eats up your motivation and will never let you to enjoy the process. Some people think that resting is like wasting time. However resting for a bit of moment is actually like providing fuels to your brain so that it can work more vividly. 
That's all for today's article. Don't forget to leave a comment about your thoughts regarding this post.
Question for you: Is there any other strategies are being that have helped you to get motivated previously but we've forgotten to list them here? If yes, then what are they?
Let me know the answer in the comment below!
Finally, if you liked this, then don't forget to share it with others who can find it useful or interesting too. Your one share will make my day!
Pin it for later!