Phone Addiction has become one of the biggest addictions among both the adults and teenagers. In this world it is challenging to find someone who doesn't use smart phone for 3-5 hours each day unless the person is super busy or he is super wise to understand the side effects. As a mobile addict myself, I know how it exactly feels when you're using your phone all day long by doing the unnecessary tasks and suddenly at the end of the day you understand that you have tons of important things to do but you have forgotten to complete them.
Mobile addiction is so real that it has already been given a name. If you have extreme mobile addiction, then you're likely to be suffering from NOMOPHOBIA. It's the name of the addiction of different technological things like computer and smart phone etc. Nomophobia is also considered as the addiction of internet. According to science, Nomophobia or the addiction of internet can become more dangerous and even than the addiction of drugs.
Even I personally think, it's one of the most common addictions too. According to Addiction Center, There are over 3.8 billion smartphone users in the world; within that population, 6.3% have a phone addiction. According to an another source, 75.4% people in the world are addicted to mobile phone and 65.4% of them check their phones 160 times a day! Can you understand the number? 160 times!! Even mobile addiction has become common among the children too. According to Techjury, For kids, they spend 2 hours each day as their screen time on average.
It may become really hard and almost impossible for some people to get rid of this addiction since it's never easier. If you're one of those people who genuinely want to get rid of this addiction but don't know how to do this, then the article is for you. Because in today's article, you're going to discover 10 realistic tips to get rid of mobile phone addiction. You may not have heard about some of these tips here. But all these strategies are realistic, applied in real life and working. I don't know about you, but at least I have applied these and thus how I managed to get out of the addiction.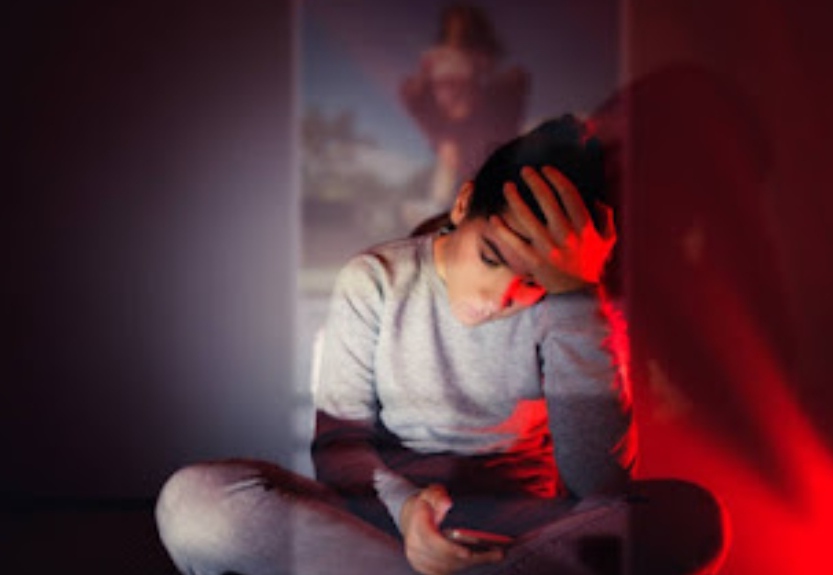 So, if you're interested, then continue reading to the end.
How To Break Smart Phone Addiction
1. Don't have wifi at your home
Many of us nowadays who have good financial stages, are most likely to be using wi-fi at home. Because it doesn't take much to afford this and even in some countries, wi-fi can become as cheap as 10$ to use. As of 2022, Estimated 4.22 billion people around the world use wi-fi at their home. The biggest reason behind it's popularity is that it makes using internet a lot easier.
But the simple wi-fi can become your foe too. When you don't use wi-fi, it may become necessary to think about money and your that anxiety can at least help you somehow to reduce the time spent with your phone. So, apply this strategy if you think it helps.
2. Delete all the unnecessary apps
I can bet that you definitely have those distracting apps like YouTube, Facebook and Tiktok on your phone. Even most possibly you have them on your home page of your phone. When you open your phone, then those unnecessary apps steal your attention and then you get immersed there. So, it's better to delete them as soon as possible.
I know living without some apps may become difficult. For instance, if your friends only talk through whatsapp or massenger, then deleting them may make you feel disconnected. But, if you think that doing all these things are being helpful, then you should definitely do them anyway.
3. Turn off notifications
Have you ever faced up any circumstances when you're going to leave your phone but suddenly the notification bell rung and despite all of your unwillingness, you became provoked to start using the phone again? If the answer is yes then you should definitely turn off your notifications from next time like it's your earnest responsibility.
Excessive amount of notifications can become so problematic sometimes. Notifications are an issue for a few major reasons. Most notably, they serve as a distraction. Whether it's the popup of a red number on your favorite app, a vibration or a sound notification, these alerts are designed to get your attention.
Turning off notifications not only distracts you from your phone, but it also gives you other advantages. According to Forbes," turning off notifications remind you of what's truly urgent and what's not. When you have notifications constantly bombarding you, it can feel like you have to respond to everything right now. With them off, it's amazing what falls away. If someone needs to reach me, they know they can call, text, or email."
By considering all these, start implementing this habit in your life from today. 
4. Don't start your day with your phone
Many people nowadays start their day by scrolling down their instagram and when it comes to the teenagers, many of them just start their day with playing games or watching tiktok videos anyway. Leave these habits today if you world like get out of phone addiction.
The wise people say, "if you start your day by doing productive things, you are likely to have the same productive spirit for your all day." Just like this, if you start your day with laziness by starting to use your phone for unnecessary reasons, then your day is likely to be spent in the same way. 
5. Don't use your phone before going to bed
According to Techrepublic, "estimated 66% of the Americans go to bed with their phones." According to Fortune, "On 2013 the researchers had done an experiment. There they had required some people to participate. When the result was out, researchers found that 10% of the participants there were having the habit of sleeping with their phone. "
When you sleep with your phone, 90% chances remain that you're also going to start your next day with your phone. Going to bed with your phone does not only grow your phone addiction but it can harm your health too.
The blue light emitted by your cell phone screen restrains the production of melatonin, the hormone that controls your sleep-wake cycle (aka circadian rhythm). This makes it even more difficult to fall asleep and wake up the next day. … Studies also show that exposure to blue light can cause damage to your retinas.
Considering all these, you should obviously avoid going to bed with your phone always if you would like to get rid of phone addiction. 
6. Charge your phone away
Masses of people in the world find it difficult to live a single moment without their phone. If you're one of those people, then I am 100% sure that you also find it demanding not to use phone while it's charging. 
If you have this general problem, then you can also use it as an opportunity. You see it takes like 2-3 hours to charge a phone if you want to charge it for only once a day. When you charge it, just keep it away. And even after that, if you feel like touching it, then keep it out of your sight. 
If you can stay without using your phone for 2-3 hours anyway, then you can also stay for 10 hours without it. Just make it a habit. It will take time but I am sure that it will definitely work. 
Also Read: 10 Signs You're Addicted To Your Mobile Phone
7. Talk to an expert
If you think that your smart phone addiction has gone too extreme or it's almost impossible for you to get rid of this, then talking to an expert may make the work for you. Since, using mobile phones extremely has been proved as an addiction scientifically, then just like other addictions there will be specific medicines and experts for it too. 
Some people may feel bad sometimes to reveal to someone that they're having an addiction since it's a terrible thing, but you should know that there is never anything wrong with seeking help. Even, mobile addiction is not a new thing. Anyone can get it at any time.
If you don't feel like making all these efforts, then simply you can talk about this with your family members or with your friends too. If they have any experience with it, I guess they can help you a lot to get rid of phone addiction.  
8. Stay busy with your works
I know it's a very unusual tip that you haven't probably expected. You may question that how staying busy is related to phone addiction? But, it is. You see, trying to get out of smart phone addiction is like fighting with yourself. It's like going against your mind. When you feel like touching the phone, you have to avoid it. It's not always easy for everyone to do. So, what can be the solution? 
Well, the best way is to avoid thinking about your phone anyway. When you stay busy with your works, you can't think about anything else literally. Some people may claim that they always can't find works to do. It's never true. You will always have some important tasks to do.
At least some small tasks will be left for you always. In that case, you should always plan ahead. Eventually you will never have the feeling of not having anything to do and you will never think of spending time with your phone anymore!
9. Have an imagination of your future
Do you know which is the biggest disadvantage and also the darkest side of smart phone addiction? Well, when you drink poison, you at least know that drinking poison will kill you. But when you spend hours and hours before your smart phone, do you ever get to know that it's killing you slowly?
Yes, you get to know but when it's too late. At the end of the day you may feel bad, sad or disappointed to waste an another valuable day again, but after all these, you will have just nothing to do without saying yourself, "I will do better from tomorrow". Then again you wake up in the next morning, forget about your promises and start killing time again.
If everything will be continued like this, then for sure after 10 years, you are going to have a miserable situation of your health. So, it's better to take an imagination of this before it actually happens.
When you touch your phone again, I just want you to remember about what it's actually doing with you and with your future. Hoping that on that moment, you will at least feel a little change anyway and your phone addiction will be reduced.
10. Instead of using a smart phone, use a simple Nokia type phone for some days
From the early creation of mobile phones, the main purpose of using them was to talk with our favorite ones. The mobile phones made our life and communication easier than ever. But, since the mobile phones became more upgraded, most of us started using this for the wrong purposes only. Now we barely talk with our favorite ones. We just keep being immersed on social media and assume that we are making the friendship stronger but we don't.
A smart phone is already full of different advantages. You can download any app anytime. You can go to internet anytime by pressing only some buttons. But, if these fantastic facilities are not bringing anything good for you, then you must take actions to cut them out.
I know using the simple phones may create several obstacles for you. You may feel quite backdated sometimes since everyone else is using smart phone around you. You may feel socially disconnected since you can't use the internet or other social media apps easily.
But if all these struggles bring something good for you and can help you to get rid of phone addiction, then at the end of the day all these efforts and bad feelings are worth it.
My final thoughts: These tips were only a few. You may find numerous tips and tricks like this all over the internet about getting rid of cell phone addiction. But, the main motivation comes from you. Getting rid of mobile addiction is hard even some people get so addicted sometimes, that they can't live even a minute without it. 

Using smart phone excessively may create different toxic brain problems. If you want to get out of the addiction, then most importantly you will have to fight with yourself. In a word, none of these tips won't work if you won't try by yourself. So, everything starts from you. Save yourself from the addiction and also save your life.
That's all for today's article. Don't forget to leave a comment about your thoughts regarding this post.
Question for you: Is there any other strategies being that have helped you to break your phone addiction previously but we've forgotten to list them here? If yes, then what are they?
Let me know the answer in the comment below!
Finally, if you liked this, then don't forget to share it with others who can find it useful or interesting too. Your one share will make my day!
Pin it for later!